There are only two mistakes one can make along the road to truth; not going all the way, and not starting.
-- The Buddha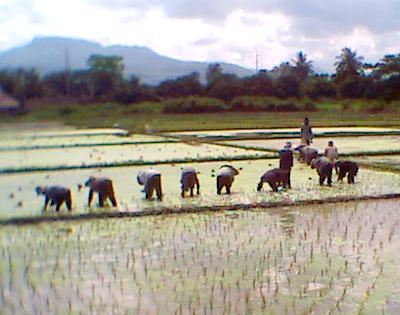 The bamboo we planted at the beginning of the year has 3 new shoots growing at about 6 inches a day.
The rice fields around us have been flooded for over a month now. The rice is sprouted by throwing the seed into one area then replanted. Rice planting is a communal effort. The group of people seen here each having their own fields, each helping others get planted out.
Exciting, huh?
---